News Houchu Ohtsuka Voices Live-Action Ajin Film's Ad Videos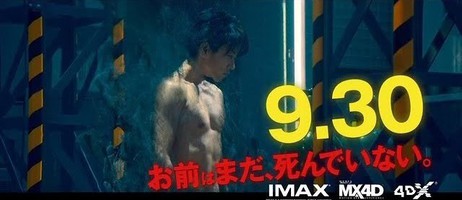 Ohtsuka voiced antagonist Satō in Ajin anime
TOHO began streaming two commercials last Friday for Ajin, the live-action film based on Gamon Sakurai's Ajin - Demi-Human manga. Houchu Ohtsuka, the voice of antagonist Satō in the television and film anime adaptations of the manga, narrates both videos.
The film will open in Japan on September 30. In addition to regular and IMAX screenings, the film will have MX4D and 4DX screenings. With the 4DX or MX4D systems, certain theaters have motion seats that move in sync with certain action sequences onscreen. Similarly, effects such as scents, wind, and mist will operate in accordance with the action onscreen.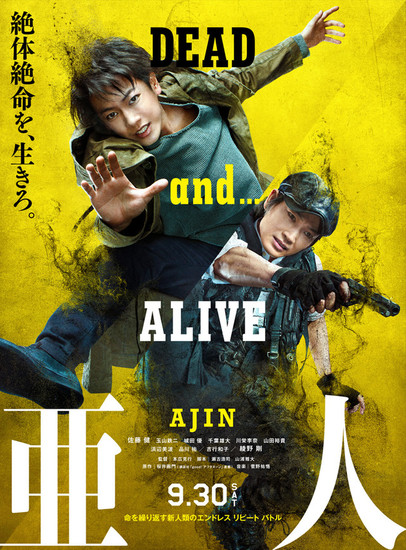 The cast includes: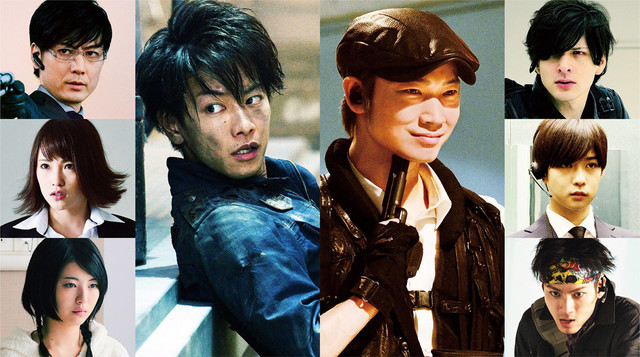 Takeru Satoh as Kei Nagai (center left) Gou Ayano as Satō (center right), the antagonist and member of an ajin terrorist group that wants to befriend Kei
Left column, top to bottom:
Tetsuji Tamayama as Yū Tosaki, a member of the Ministry of Health, Labour and Welfare and Ajin Control Commission Rina Kawaei as Izumi Shimomura, an ajin who is Tosaki's secretary and bodyguard Minami Hamabe as Eriko Nagai, Kei's younger sister
Right column, top to bottom:
Yuu Shirota Kōji Tanaka, a member of an ajin terrorist group Yudai Chiba as Okuyama, a member of an ajin terrorist group Yūki Yamada as Takahashi, a member of an ajin terrorist group
Mamoru Miyano, the voice of Kei from the earlier anime series, will voice Kei's IBM (Invisible Black Matter) in the film.
The film's story is set in Tokyo in 2017. In the film, Kei is a medical intern, with his age changed to match Satoh's.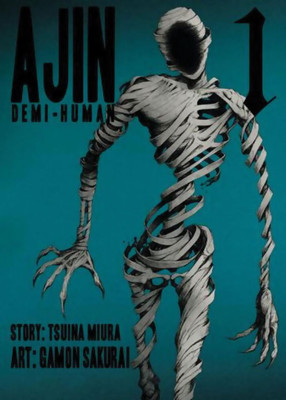 Katsuyuki Motohiro (Psycho-Pass, Space Travelers, Bayside Shakedown) is directing the film. The live-action film project invited the action filming team of the live-action Rurouni Kenshin films, which starred Satoh, to work on the project. THE ORAL CIGARETTES (Noragami Aragoto, Sagrada Reset) is performing the film's theme song "BLACK MEMORY."
In the original manga's story, an immortal first appeared on an African battlefield 17 years ago. Later, rare, unknown new immortal lifeforms began appearing among humans, and they became known as "Ajin" (demi-humans). Just before summer vacation, a Japanese high school student named Kei Nagai is instantly killed in a traffic accident on his way home from school. However, he is revived, and a price is placed on his head. Thus begins a boy's life on the run from all of humankind.
The manga already inspired a 3D CG anime film trilogy, two television anime seasons, and three original anime DVDs by Polygon Pictures.
Source: Animate Times